CO-CURRICULAR ACTIVITIES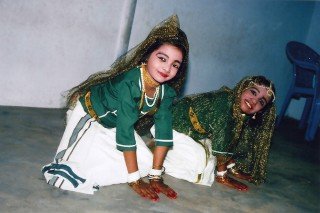 These activities playa very important part in the develop­ment of a student's creative ability and skills, all are ex­pected to take part in one or more these activities – inter­nal 1 0 marks are given to those who are to participate in Co-curricular activities.
The school provides ample opportunities for co-curricular activities.
1.    The students are grouped into seven houses Macca, Madeena, Thaif, Badar, Narmada, Yamuna, Jerusalem for the healthy competition under the appropriate house flags and colour dress.
2.    Separate C.C. A. calendar will be prepared for each aca­demic year under.
Literary and scientific activities
Extra reading, creative writing, public speaking, elocution, recitation, debate, subject, club, and quiz in four languages.
Cultural Activities – Music, dance drawing and painting. Children under the above houses are encouraged to par­ticipate in these activities; certificate and shield will be awarded house on the annual day.
PERFECTS COUNCIL:
---
A 20 – strong perfects council comprising Head Boy, Head Girl, Asst. Head Girl, Sports Captains, House Captains Vice captains vice-captains and (12) perfects from senior class as will give the right leadership to the student body and help as to maintain the tone of discipline in the campus.
COUNSELING AND CAREER GUIDANCE:
---
A student should be clear of his/ her interest in spiritual, ethical, physical, mental and cultural values and abilities. In order to this, appropriate career planning is necessary; the school will provide you with proper assistance in coun­seling and career guidance.
CLUB ACTIVITIES
---
The following clubs are functioning in the school
1. Library
2. Art & Crafts
3. Quiz 4.Band
5. Yoga
6.Science
7. Nature and ECO study
8. Maths
9.Music
These activities give valuable lessons to students in leadership, discipline and team spirit. Hence a wider range of sports activities of the students likes Basketball, football, shuttle badminton, chess, cricket etc. will be offered.